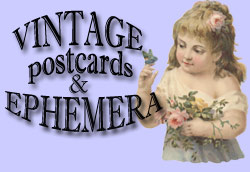 Victorian Die-cuts & Ephemera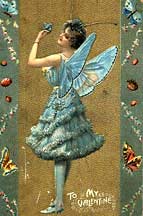 Victorian Ephemera Page about Me!1>


I love Victorian paper and have been selling for a few years, my specialty is Victorian Trade Cards, Postcards, Victorian Ephemera, Victorian Die cuts, Valentines, selling paper from the 1800s thru 1900s. I have been selling collectibles for over 19 years. I have been selling on Ebay since February of 1999! Ebay name ( WHIMZY )
My Other Vintage Postcards & Victorian Ephemera sites!
WHIMZY TREASURES
Victorian Trade Card Association
I have been a member of the Victorian Trade Card Association, Since 1997. I do extensive research before listing items and rate according to TCCA rating system. Have any questions? Please write at My Email Address WHIMZY103@aol.com , Looking for anything special in Victorian paper feel free to e-mail me thank you! Susan

Home Page | Postcards General
Valentines & Ephemera | Victorian Trade cards
Postcard Reference grading | Trade Card reference grading
Postcards Townviews | Collectible Corner |
| My Favorite Links
Contact Information purchase | Guest Book

Free counters provided by Honesty.com.